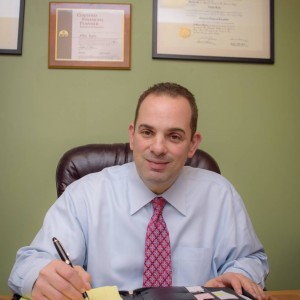 C-1718-1592852602
Allan Katz
Certified College Funding Specialist®
CFP®
(917) 417-7106
Private Message Allan Katz
ABOUT Allan Katz
I have been  a financial advisor since 1991.  Throughout the years, I have helped people work toward every financial goal imaginable.  The one goal that kept coming up as the most under-served, and for many the most overwhelming, was College Financial Aid Planning. As clients continued to ask for help in this area, it became clear that I needed to develop expertise in order to be able to give them the professional guidance they sought.  After many years of research and learning how the system works, I started to become known locally as the person to help guide families through this daunting task.  Whether through a workshop at your high school, a phone call, or a one-to-one meeting, I have knowledge and tools to help you through this daunting time to find your child the most advantageous educational situation for their situation.  When people ask me what the "best college" is, my answer is simply the college that offers you everything you want in your academic career and that your family can afford most comfortably.
Designations
CFP® - Certified Financial Planner
ChFC - Chartered Financial Consultant
CLU - Chartered Life Underwriter

Qualifications
---
Licensed - Yes
License No -
License Type - Securities & Insurance

Comprehensive Wealth Management Gro
243 Main Street
, NY 10307
P: (718) 980-3737
F:
www.cwmg-llc.com
Services Offered
College Financial Planning
Financial Aid
FAFSA Review

Meetings Offered
My Office
Workplace
Home Visits
Over Phone
Webmeetings

---
Availability
Mornings
Afternoons
Evenings
Weekends

CCFS® (Certified College Funding Specialists)
CCFS® MEMBER ID
C-1718-1592852602
DESCRIPTION
The CCFS® certification mark identifies college financial professionals who have met the high standards of competency and ethics established and enforced by the Association of Certified College Funding Specialists.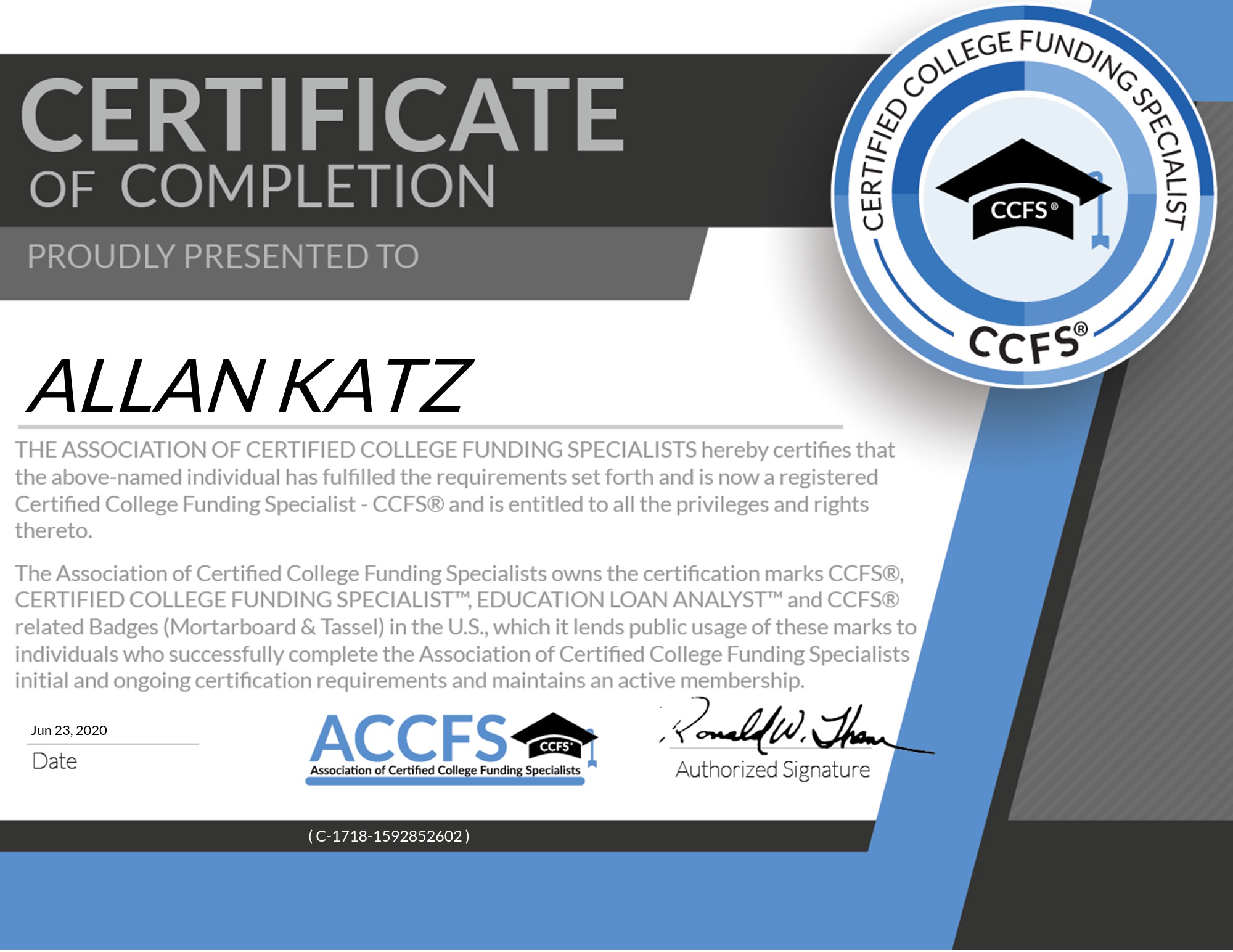 Disclosures
Comprehensive Wealth Management Group LLC. is a Registered Investment Advisor.