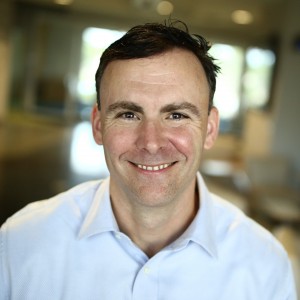 C-1383-1490391063
Brett Tushingham
Certified College Funding Specialist®
RIA/Investment Advisor
(866) 505-9016
Private Message Brett Tushingham
ABOUT Brett Tushingham
Thanks for visiting Tushingham Wealth Strategies. Our goal is to help you proactively oversee all of your financial affairs by serving as your "Personal CFO" and fiduciary, so that you may live your ideal life worry free. As part of our "Personal CFO" service we help families develop "late stage" college planning strategies so that they can save money on college, protect their retirement assets and help their children graduate with minimal student loans. With some schools now costing nearly $300,000 it is more important than ever to not only "save" for college but to also know how to "pay" for college by optimizing financial aid, choosing the right schools and incorporating tax strategies. This is why our "Personal CFO" services will help you integrate college and retirement planning into one strategy.
Designations
CFP® - Certified Financial Planner

Qualifications
With over 20 years of wealth management and corporate finance experience, I've helped manage clients through many market cycles and transitions. After graduating from Pace University with a degree in Finance, I established my foundation on Wall Street where I spent 10 years. Since 2003, I have utilized my Wall Street experience and CFP® certification to manage and grow a successful financial planning business in Wilmington, NC where I act as a fiduciary for select individuals.
---
Licensed - Yes
License No -
License Type -
Tushingham Wealth Strategies, LLC
5351 Old Garden Road
Wilmington, NC 28403
P: (866) 505-9016
F: (919) 249-1366
www.tushinghamwealth.com
Services Offered
College Financial Planning
Financial Planning
Tax Planning
Retirement Planning
Investment Management
Estate Planning
Cashflow Management
Business Consulting
Financial Aid
FAFSA Review

Meetings Offered
My Office
Workplace
Home Visits
Over Phone
Webmeetings

---
Availability
Mornings
Afternoons
Evenings

CCFS® (Certified College Funding Specialists)
EARNED BY
Brett Tushingham
CCFS® MEMBER ID
C-1383-1490391063
DESCRIPTION
The CCFS® certification mark identifies college financial professionals who have met the high standards of competency and ethics established and enforced by the Association of Certified College Funding Specialists.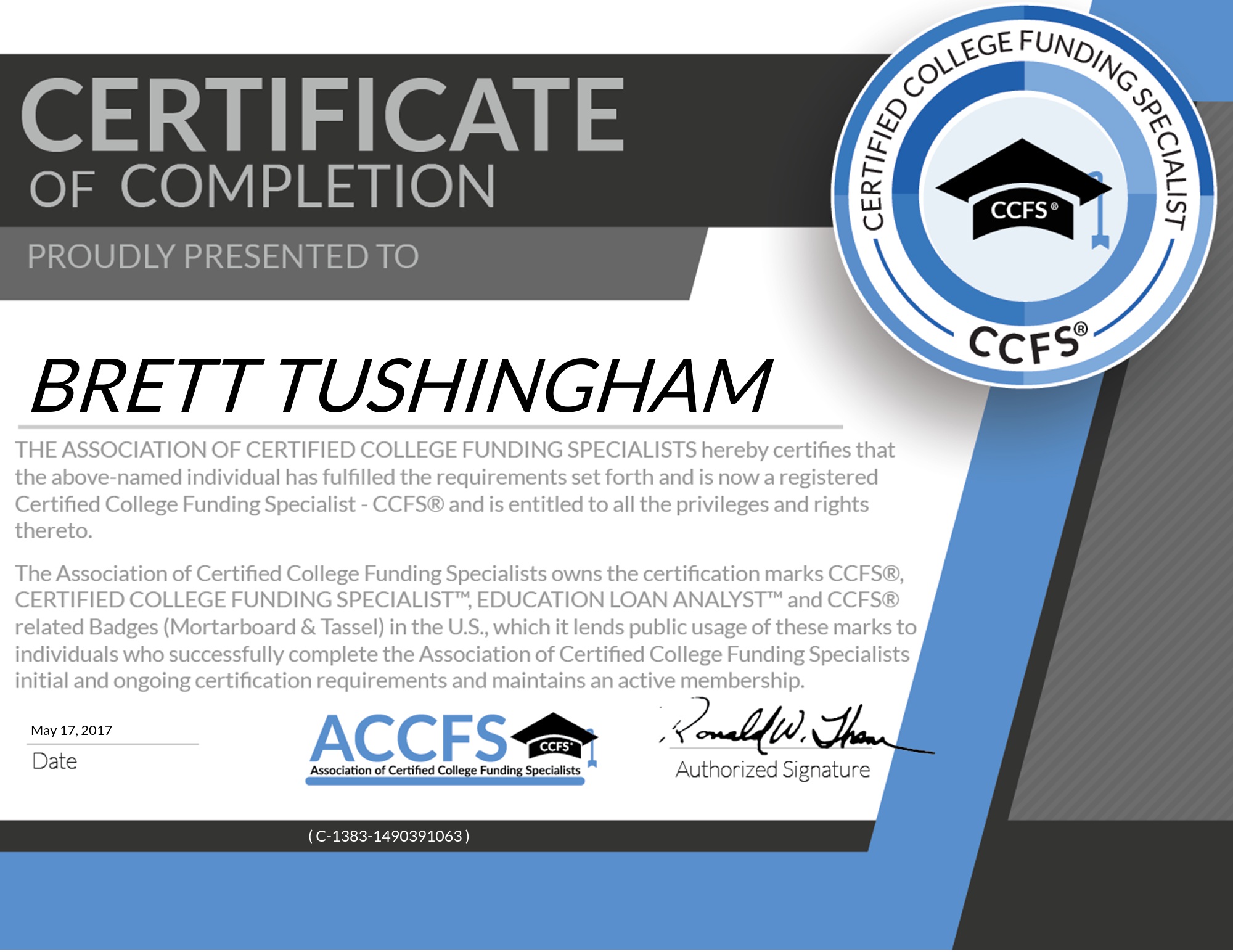 Disclosures
Tushingham Wealth Strategies, LLC is an Investment Adviser registered with the State of North Carolina