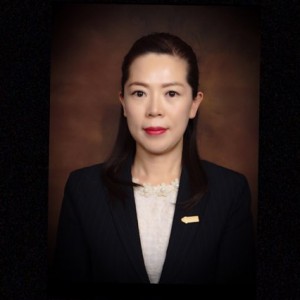 C-1412-1500022100
Ellie Park
Certified College Funding Specialist®
Other
(833) 266-7900
Private Message Ellie Park
ABOUT Ellie Park
Ellie Park has an M.S. Degree in Hotel Management from the University of Nevada, Las Vegas. She majored in Tourism in Han-Yang University and she worked for years at the Financial & Accounting Department at the Grand Hilton Hotel in South Korea before moving to the USA. She had believed that a hospitality-related career would be her best-fit forever. However, she realized that she had more passion and enthusiasm as a college financial planner while guiding her daughter through the financial aid & college admission process. Ellie knows that if parents and students spend more time and put more effort into searching for grants and scholarships, they will realize that they are eligible for more of them. Today's college admission's process is complicated and the lack of knowledge, time, and guidance impairs the search for better ways of financial aid eligibility. She did not want her daughter to be forced to choose a less desirable school because it was less expensive. Realizing that she could help other parents in their search, Ellie decided to reach out to them by starting, Bright College Planning.
Ellie has worked in the financial industry for over ten years and now specializes in college financial planning. She named her company Bright College Planning because she believes Bright College Planning will brighten your student's future!
Designations
MBA - Master of Business Administration

Qualifications
---
Licensed - No
License No -
License Type -
Services Offered
College Financial Planning
Financial Planning
Retirement Planning
FAFSA Review
Scholarship Search
Career Guidance

Meetings Offered
My Office
Workplace
Home Visits
Webmeetings

---
Availability
Mornings
Afternoons
Evenings
Weekends

CCFS® (Certified College Funding Specialists)
CCFS® MEMBER ID
C-1412-1500022100
DESCRIPTION
The CCFS® certification mark identifies college financial professionals who have met the high standards of competency and ethics established and enforced by the Association of Certified College Funding Specialists.
Disclosures