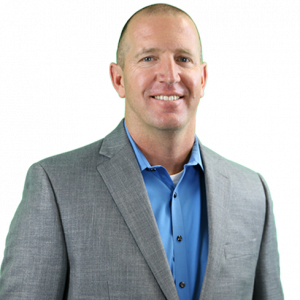 C-571-1381819894
Josh Sterling
Certified College Funding Specialist®
Life & Annuities Agent
(707) 837-5214
Private Message Josh Sterling
ABOUT Josh Sterling
As a Certified College Funding Specialist, I help my clients organize the college process and design a plan to afford the high cost of college. My goal with every client is to reduce the "sticker price" of college and maximize my client's resources. My process includes helping my client's with financial aid planning, tax planning, cash flow planning, education loan planning and family specific planning while protecting their retirement and/or business's future.

Life Insurance plays a vital role in every family and business. As a California Licensed Life Insurance Agent, I help my clients protect their families, business, estate and other important objectives. This protection combined with the power of the "living benefits" of permanent life insurance is a powerful planning tool. Knowing that my clients and their interests are properly insured is a rewarding feeling.
Designations
CLU - Chartered Life Underwriter

Qualifications
California Life Insurance License
---
Licensed - Yes
License No -
License Type - Insurance

Camas College Funding
8733 Lakewood Drive
Windsor, CA 95492
P: (707) 837-5214
F:
www.camascollegeplanning.com
Services Offered
College Financial Planning
Financial Planning
Tax Planning
Retirement Planning
Estate Planning
Cashflow Management
Business Consulting
Financial Aid

Meetings Offered
My Office
Workplace
Over Phone
Webmeetings

---
Availability
Mornings
Afternoons
Evenings

CCFS® (Certified College Funding Specialists)
CCFS® MEMBER ID
C-571-1381819894
DESCRIPTION
The CCFS® certification mark identifies college financial professionals who have met the high standards of competency and ethics established and enforced by the Association of Certified College Funding Specialists.
Disclosures