A CCFS®is More Than Just a Financial Advisor
Learning Center
ccfs, advisor
Ron Them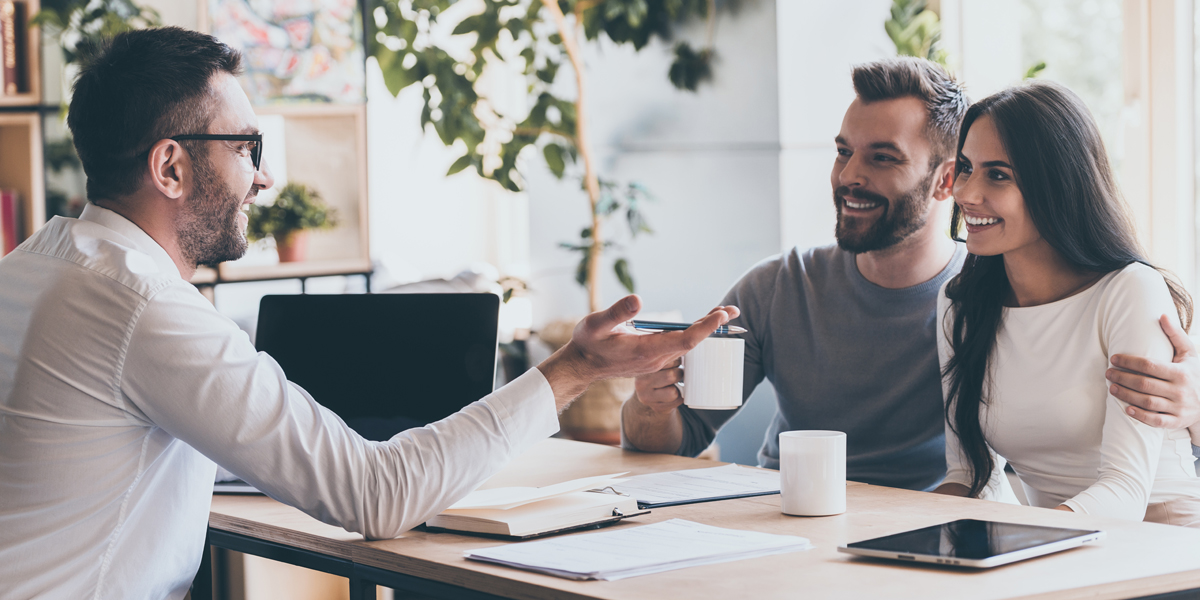 It's true that most of our Certified College Funding Specialists™ are Certified Financial Planners, CPAs, Wealth & Retirement Planners, and other licensed financial professionals.
However, Certified College Funding Specialists™are much more than just standard financial advisors.
First, a CCFS® is the only advisor qualified to give specific advice on the financial aspects of saving and paying for college, which in turn can save you between 15-30% on your overall cost of college.
Second, a CCFS® is not only trained in all the financial products that can be used to fund college, but also in tax, debt, cash flow, and financial aid strategies that can free up extra money to cover other college costs.
Third, all Certified College Funding Specialists™ are trained on the inside information that colleges use to recruit students; information that families can use to avoid costly mistakes and cut their tuition costs, such as:
Why College "Sticker" Prices Are Irrelevant
Enrollment Management Tactics
Secrets Of Financial Aid Leveraging
Why College "Sticker" Prices Are Irrelevant
An important fact about the college money game is that college sticker prices are meaningless. There are only two prices pertaining to each college: a lower price if you know the "college system" and a higher price if you don't.
Colleges essentially discount their prices to recruit the students they want. To recruit athletes, colleges use money called "athletic grant-in-aid." To recruit good academic students, colleges use "tuition discounts." In reality, some of the most expensive schools in America can end up being the least expensive after tuition discounts. For many students, the net price of a private college ends up being the same or less than the net price of an in-state, public university.
Now that you understand college sticker prices are irrelevant let's continue under the assumption that any college could be within your price range. The next step is to learn how each college's Enrollment Management Department works.
Enrollment Management Tactics
"College" is a business. In fact, it is a multi-billion-dollar business. The goal of college administrators is to fill their seats to capacity. They want to maximize the amount of money they get from each student. At each college, the Enrollment Management Office is responsible for this goal. And in order to get the best deal from each college, a smart consumer must understand how the enrollment management system works.
Wikipedia describes "enrollment management" as:
"Well-planned strategies and tactics by colleges to exert more influence over their student enrollments using marketing, admission policies, retention programs, and financial aid awarding."
One of the best articles about enrollment management was written in 2005 by Matthew Quirk for the Atlantic Monthly, called "The Best Class Money Can Buy." Every parent of a college-bound, high school student should read this article before starting the college process.
In the article, Quirk discusses the way colleges have changed financial aid from a tool to help low-income students to a strategic lure to entice wealthy families and high-scoring students. The article states:
"Adopting data-mining and pricing techniques from the airline and marketing industries, colleges have developed a practice called 'financial-aid leveraging' that allows a school to buy, within certain limits, whatever class it wants. Often under orders from a president and trustees, enrollment managers direct financial aid to students who will increase a school's revenues and their U.S. News rankings. They have a host of ugly tactics to extract as much money as possible from each entering class."
Make no mistake; financial aid is a very important tool most colleges use to increase their rankings.
Secrets Of Financial Aid Leveraging
Financial aid leveraging is the enrollment manager's secret weapon. The goal: use financial aid to bring in more net revenue and academically successful students.
To illustrate, let's say Elite School X has a tuition cost of $50,000 per year. Instead of using a $50,000 scholarship to attract a high caliber low-income, full-need student; the enrollment manager simply breaks the $50,000 into ten scholarships of $5,000 each. This can then be used to attract wealthier students who would otherwise be likely to attend more highly-ranked schools. Over four years of college, the school will collect an extra $1, 800,000 ($50,000 - $5,000 x 10 students x 4 years), which can then be used to attract more students who will boost the school's revenue and get more donors.
However, financial aid leveraging is not always used to attract wealthier families. The free money (grants and scholarships) will always go to the student the colleges want most, regardless of the family's financial situation.
Remember, families who get the most money from the colleges are not always the ones who need it most. Families who work with a Certified College Funding Specialist™ will pay a lower price for college, plain and simple.


He is a former Chief Financial Officer of a Fortune 500 company and currently owns his own financial advisory company specializing in cash flow planning for business owners and executives. He developed the Cash Flow Recovery™ process that uses cash flow management principals to increase asset value and build wealth for business owners.

He is also the originator of several software calculators to help advisors and families make college affordable, including:

* College QuikPlan EFC Calculator
* "Find the Money" College Cash Flow Calculator
* College Debt Reduction Calculator

Ron has been quoted in U.S. News and World Report, Kiplinger's Personal Finance, Smart Money, Financial Advisor Magazine, Small Firm Profit Report, Practical Accountant, LIMRA's Market Facts, Senior Advisors Magazine, HR Magazine, BenefitNews.com, Employee Benefit News Magazine, ProducersWeb.com, Entrepreneur Magazine, Insurance Selling Magazine, CollegeNews.com, The Christian Voice, and Columbus CEO Magazine.
For over 30 years, the nation's leading financial advisors, broker/dealers, and major media outlets have been using his research, funding strategies, training, and insight. Ron is highly regarded as an expert in the college funding field.