Getting the Best College Deal
Learning Center
college, deal
Ron Them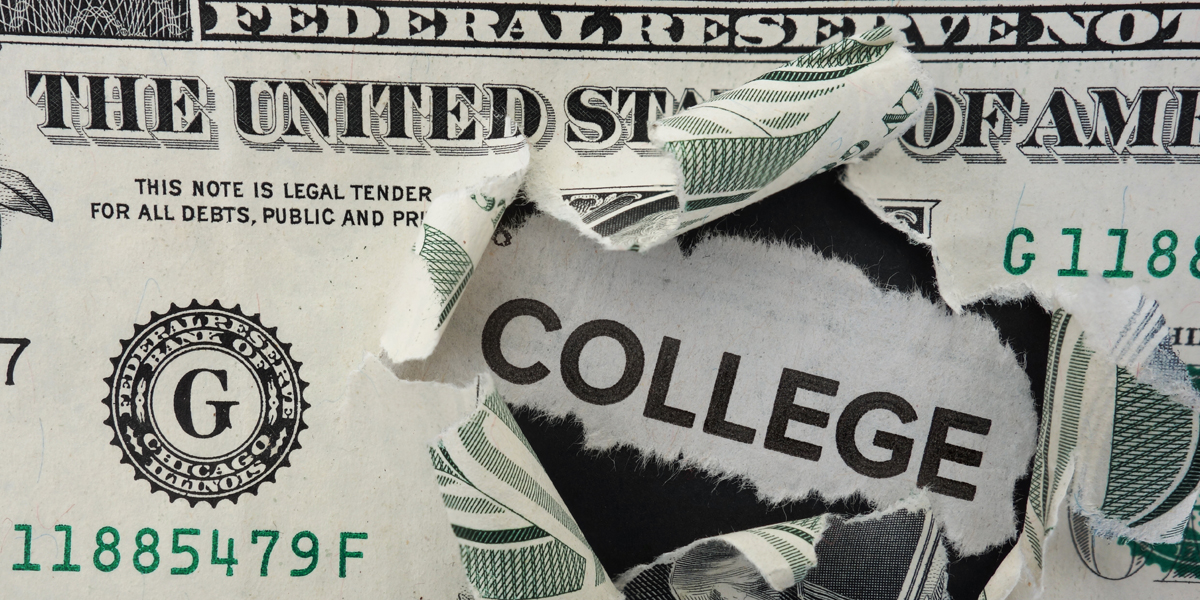 Picture this. Your son or daughter worked hard throughout high school. They earned top grades while taking a full schedule of challenging courses. They spent many hours preparing for college entrance exams, visited numerous college campuses and participated in an impressive list of extracurricular activities and volunteer work. Finally, they were accepted to their dream school, and after four years, they graduate with honors. One year later, they are applying for a remedial job and have over $60,000 in student loan debt.
If you think that this couldn't possibly happen to your child - think again!
Every year, students and their parents spend countless hours going through the stressful college admissions process in the hope of getting into top colleges. The truth is, in today's economy, getting into college isn't the main problem. The real questions are:
How will you pay for college once you get in?
How can you be sure you will complete college in only four years?
How can you be sure you will get a job in your degree field?
There are three major challenges that every family faces when they go through the college process - a process that can be overwhelming, without the help of a Certified College Funding Specialist™.
Picking the Right Vocation
Career planning is a critical step that should precede college selection and enrollment. Lack of proper planning has forced many students to switch their major, resulting in a five or six-year college degree. A wise choice can lead to a rewarding occupational experience, an opportunity for personal growth, and the security of adequate income.
So the first challenge in your college journey is to identify the student's personality characteristics, interests, and abilities. An effective personality assessment done while still in high school can help shape the student's academic focus and match the colleges to the student's personal criteria and potential fields of concentration.
While it may be a stretch to assume that a 17-year-old can gaze into a crystal ball and discover his or her future; make no mistake, a simple career assessment could potentially save you tens of thousands of dollars in lost time and education expenses.
Picking the Right College
The second challenge in your college journey is choosing the right "college fit" for the student. The better the college fits the student's personality, the more likely he or she is to enjoy a smooth transition and earn a degree in four years. Selecting the ideal college can only be achieved using good research.
And while the final college choice should ultimately be based on the information you gather during college visits, thorough research will help you to determine which schools will best fit the student's personality profile, meet the parents' financial priorities, and offer the family a good educational value.
Families often ignore small private colleges due to perceived cost. As a result, many students limit their choices to public (in-state) universities. However, almost every small private college in the U.S. will discount its tuition to attract good students. And depending on the student's talents, these discounts can range from 10% to 50%. And just look at some of the benefits of attending a small private college:
Smaller student body and more intimate environment
Class sizes of 15-30, not 100-400
Greater class participation, not lecture halls full of a hundred students
Classes taught by professors, not teaching assistants
Faculty advisors
Emphasis on undergraduate education, not graduate research
Alumni networks are also smaller and more interactive
Last, but not least, their price is not regulated by the state. Therefore, small private college can discount their price below the cost of a public (state) university. As a result, you should ALWAYS apply to several small private colleges just to see what your net cost would be.
Navigating the Complex College Applications
The final challenge is a big one – navigating the seemingly endless maze of college application forms. While stories have been told about the daunting admissions information required by colleges, many families are blind-sided by the amount of financial legwork required to qualify for college money.
Yet, EVERY college-bound family must complete these tasks, regardless of income or financial position. You cannot obtain a grant, scholarship, or student loan without submitting these applications to the right agency. This financial applications include:
The FAFSA Application Form – the FAFSA application form contains over 100 financial questions required by every college in the country to apply for grant and scholarship money.
The CSS PROFILE Application Form – the CSS PROFILE application is an online form containing over 40 pages of questions and instructions required by many private colleges to apply for their own institutional funds. A wrong mistake can costs your family tens of thousands of dollars.
Student Aid Report Form – the eight-page Student Aid Report (SAR) is a confusing form that summarizes the information you submitted on your FAFSA.
The Verification (Audit) Form – many colleges require an audit of the financial information that you provided and will require you to submit further information for verification.
Are you feeling overwhelmed? College is an extremely important and expensive investment, and families need to treat it that way. A Certified College Funding Specialist™ can help your family avoid costly mistakes and put the student in the right college for the lowest possible cost.


He is a former Chief Financial Officer of a Fortune 500 company and currently owns his own financial advisory company specializing in cash flow planning for business owners and executives. He developed the Cash Flow Recovery™ process that uses cash flow management principals to increase asset value and build wealth for business owners.

He is also the originator of several software calculators to help advisors and families make college affordable, including:

* College QuikPlan EFC Calculator
* "Find the Money" College Cash Flow Calculator
* College Debt Reduction Calculator

Ron has been quoted in U.S. News and World Report, Kiplinger's Personal Finance, Smart Money, Financial Advisor Magazine, Small Firm Profit Report, Practical Accountant, LIMRA's Market Facts, Senior Advisors Magazine, HR Magazine, BenefitNews.com, Employee Benefit News Magazine, ProducersWeb.com, Entrepreneur Magazine, Insurance Selling Magazine, CollegeNews.com, The Christian Voice, and Columbus CEO Magazine.
For over 30 years, the nation's leading financial advisors, broker/dealers, and major media outlets have been using his research, funding strategies, training, and insight. Ron is highly regarded as an expert in the college funding field.