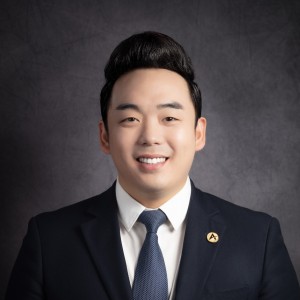 C-1291-1476748538
Matthew Kim
Certified College Funding Specialist®
RIA/Investment Advisor
(818) 319-0898
Private Message Matthew Kim
ABOUT Matthew Kim
Matthew has been serving his clients for over a decade now.
Being the first child of an immigrant family, Matthew knows how daunting and overwhelming the experience could be when parents send their children to college.
And because of that, Matthew will make sure that your experience is different!
Contact Matthew today
Designations
Qualifications
---
Licensed - Yes
License No - 0H40572
License Type - Securities & Insurance

Planwise College Consulting
6281 Beach Boulevard, Suite 116
Buena Park, CA 90621
P: (818) 319-0898
F:
planwisecollege.com
Services Offered
College Financial Planning
Financial Planning
Tax Planning
Retirement Planning
Investment Management
Estate Planning
Cashflow Management
Business Consulting
Financial Aid
FAFSA Review
Scholarship Search

Meetings Offered
My Office
Webmeetings

---
Availability
Mornings
Afternoons

CCFS® (Certified College Funding Specialists)
CCFS® MEMBER ID
C-1291-1476748538
DESCRIPTION
The CCFS® certification mark identifies college financial professionals who have met the high standards of competency and ethics established and enforced by the Association of Certified College Funding Specialists.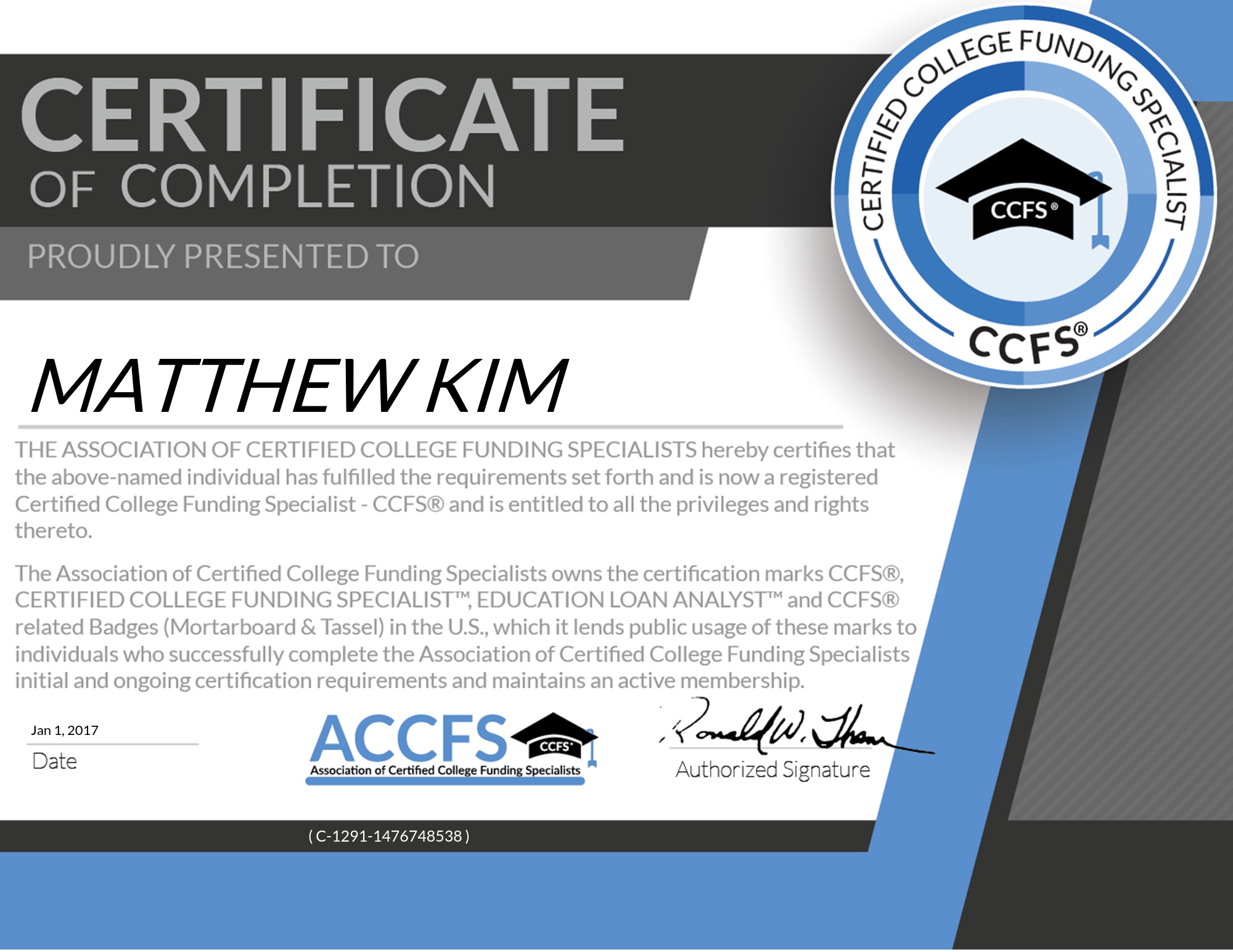 Disclosures