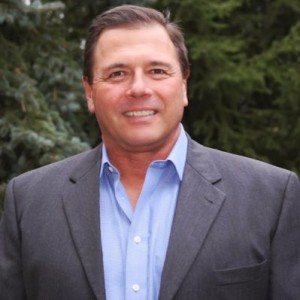 C-516-1372097555
Ron Them
Certified College Funding Specialist®
Other
(614) 202-0844
ABOUT Ron Them
For over 30 years, the nation's leading financial advisors, broker/dealers, and major media outlets have been using his research, funding strategies, training, and insight. Ron is highly regarded as an expert in the college funding field.

He is a former Chief Financial Officer of a Fortune 500 company and currently owns his own financial advisory company specializing in cash flow planning for business owners and executives. He developed the Cash Flow Recovery™ process that uses cash flow management principals to increase asset value and build wealth for business owners.

He is also the originator of several software calculators to help advisors and families make college affordable, including:

* College QuikPlan EFC Calculator
* "Find the Money" College Cash Flow Calculator
* College Debt Reduction Calculator

Ron has been quoted in U.S. News and World Report, Kiplinger's Personal Finance, Smart Money, Financial Advisor Magazine, Small Firm Profit Report, Practical Accountant, LIMRA's Market Facts, Senior Advisors Magazine, HR Magazine, BenefitNews.com, Employee Benefit News Magazine, ProducersWeb.com, Entrepreneur Magazine, Insurance Selling Magazine, CollegeNews.com, The Christian Voice, and Columbus CEO Magazine.
Designations
Qualifications
---
Licensed - Yes
License No -
License Type - Insurance
Services Offered
College Financial Planning
Financial Planning
Tax Planning
Retirement Planning
Investment Management
Cashflow Management
Education Loans
Business Consulting
Financial Aid
FAFSA Review
Scholarship Search
Career Guidance
Athlete Recruiting

Meetings Offered
Over Phone
Webmeetings

---
Availability
Mornings
Afternoons

CCFS® (Certified College Funding Specialists)
CCFS® MEMBER ID
C-516-1372097555
DESCRIPTION
The CCFS® certification mark identifies college financial professionals who have met the high standards of competency and ethics established and enforced by the Association of Certified College Funding Specialists.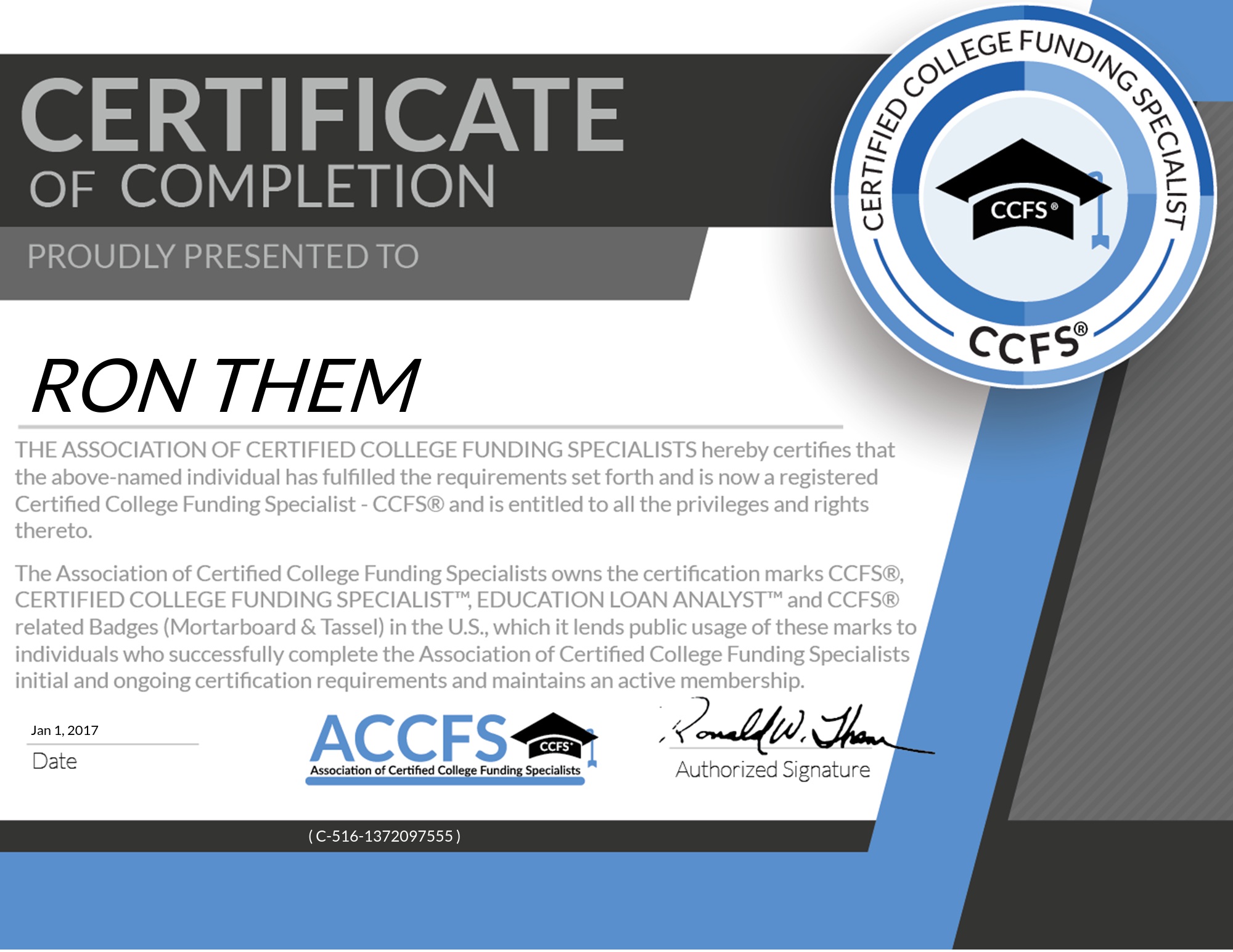 Disclosures