A REFERENCE GUIDE FOR COMPLETING THE FAFSA®
Do you like doing taxes? Do you find it a challenge to understand federal government instructions?
Every year college-bound families just like you go through the tedious and often confusing task of completing the government's FAFSA® (Free Application for Federal Student Aid) application.
It's a process that's NO FUN!
This 82-page reference guide includes step-by-step instructions including helper text for each question (by number) that you will encounter when completing the FAFSA
®
.
DOWNLOAD COMPLETING THE FAFSA®

Send me this reference guide.
Why you will want to download this guide...
It's Your Key to Federal Financial Aid
The FAFSA® season approaches fast for many families. Completing and submitting your FAFSA®s is the first step in qualifying and receiving federal student aid. This free reference guide will walk you through every step.
It's Required To Receive Financial Aid
The FAFSA®is a requirement for almost all need-based financial aid and many scholarship programs. Every student that hopes to secure any federal financial assistance to pay for college, from grants to federal student loans, needs use this guide to submit their FAFSA®each year.
The FAFSA® Is Confusing and Complicated
Completing the FAFSA®can be confusing and complicated. This FAFSA® guide walks you through the eligibility requirements, simplifies the filing process and helps you prevent errors. It could mean the difference in success or losing out on aid from a variety of sources.
It Can Take Forever to Complete
Many families decide not to complete the FAFSA simply because it can be very time-consuming and hard to understand. This FAFSA® reference guide will cut your time in half.
I Make Too Much Money to Be Eligible for Financial Aid
Never make presumptions. Even some merit scholarships from the college will require you to complete a FAFSA® application. Every family should complete the FAFSA®, regardless of income.
Help with all Sections and Questions of the FAFSA®
This reference guide gives you a baseline understanding of the process and includes all the FAFSA®sections with step-by-step guidance on each and every question.
Testimonials
Don't just take our word for it. Here are what some other college-bound families have to say about this FAFSA® reference guide…
You Might Be Wondering (FAQ)
What is the FAFSA®?
The FAFSA® (Free Application for Federal Student Aid) is a requirement for all students seeking Federal and State financial aid for higher education in the United States. This application determines how much financial aid a student is eligible to receive from the government based on need, and often, students are required to fill out the FAFSA when applying for private scholarships and grants. This guide will walk you successfully through the process of completing the FAFSA®.
Is this FAFSA reference guide for the student, or the parents of the student?
Both will need to review this reference guide in detail, before completing the FAFSA.
What kinds of questions does the FAFSA ask?
The FAFSA asks for some personal details about you and asks which colleges you would like to attend. The application then asks about your parents and the members of your household. It will ask questions to see if you are "dependent" on one or both of your parents. The FAFSA also asks how much money you and your parents made last year. If your parents own a home or have money in the bank, the FAFSA asks about that as well.
But I don't know anything about my parents' finances.
Your parents will probably need to help you or complete the FAFSA with you if you are dependent on them. At the very least, they need to give you the information that's required.
How will this FAFSA reference guide help me complete my financial aid applications?
This step-by-step guide makes completing the FAFSA much easier. It explains what each question means and how the answers affect your eligibility for need-based financial aid.
When should I complete the FAFSA?
As soon as possible on or after October 1. Some states and colleges have very early deadlines, and you don't want to miss out on any student aid funds.
Does this book also cover the CSS PROFILE?
No. This FAFSA reference guide only covers completing the FAFSA financial aid form. If you want assistance with the CSS profile you should always use a Certified College Funding Specialist®.
Once I've submitted my FAFSA form, can I relax?
No. You must monitor your email carefully. The FAFSA website will send an important document called the Student Aid Report. Look it over carefully. Make sure your FAFSA was correctly processed, and the information sent to the colleges to which you applied. This FAFSA reference guide covers this entire process.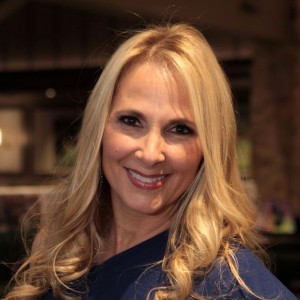 C-1758-1637203448
Jodi Bloom, CCFS®
CERTIFIED COLLEGE FUNDING SPECIALIST®
Life & Annuities Agent
161 Madison Avenue Suite 230, Morristown NJ, 07960
(201) 463-3024