DON'T LET STUDENT LOANS INTIMIDATE YOU - FIND OUT HOW TO BECOME DEBT-FREE FAST!
Now you can learn precisely how student loans work, the best loan packages to get, and little-known strategies that can help you pay your loans off fast.
Find out how the different student loans work and the costs associated with them.
Explore the various loan repayment plans and which plans are best for your personal situation.
Learn how you can consolidate your loans to drop your overall cost of borrowing.
Get the maximum student loan interest deduction for your family.
Discover strategies that can dramatically reduce your education debt.
DOWNLOAD EDUCATION LOANS E-BOOK

Send me this reference guide.
Table of Contents
CHAPTER 1
Federal Direct Loans and Financial Aid
CHAPTER 2
Federal Direct Loan Types
CHAPTER 3
Federal Direct Loan Repayment Plans
CHAPTER 4
Consolidation Loans
CHAPTER 5
Private Loans For Students
CHAPTER 6
Other Loans Used For Education
CHAPTER 7
The Student Loan Interest Deduction
CHAPTER 8
Strategies To Reduce Education Debt
UNDERSTANDING THE STUDENT LOANS SYSTEM IS HALF THE BATTLE OF ELIMINATING THEM
Pick the Right Student Loan the First Time
There are many types of education loans available to students - federal, private and alternative. Understanding which loan is the best for your situation BEFORE you attend college is the first step to a stress-free education.
Use the Strategies in This Book to Become Education Debt-Free
The debt reduction strategies in this book are used by college funding experts to dramatically cut their client's loan costs of college. There are some very creative ideas that many families never even consider.
Any Student Can Borrow Money for College, But How You Pay Off Your Loans Can Save You Thousands of Dollars
There are many ways that you can save money when paying off your student loans. Making extra payments, using the debt avalanche method, and refinancing your student loans are just three of these methods. Many of these debt-reduction ideas are discussed in this book.
Find Out Which Repayment Plan Can Get You Out of Debt the Quickest
There are repayment plans and then there are good repayment plans that can save you money over time. Standard repayment plans save you interest costs, while income-driven repayment plans are designed for lower payments. This book will guide you through the right decision.
While Most Families Would Rather Not Borrow Money to Pay College Expenses, There Are Some Advantages
Student loan debt has its advantages. They carry a lower rate of interest as compared to other loans like housing, vehicle, and personal loans, they have no credit requirements, and they can also help the student build a credit history.
Learn the Advantages of Maximizing Your Student Loan Tax Deduction
Since the student loan interest tax deduction is "above-the-line," it will increase the financial aid eligibility of any student who is currently enrolled in college. Find out how you can increase your financial aid eligibility by maximizing the student interest tax deduction.
Testimonials
Don't just take our word for it. Here are what some other college-bound families have to say about this FAFSA® reference guide…
Health issues made me default...

"I had two major health issues and defaulted on about $31,500 in federal student loans. This book mentioned about getting my loans transferred into a rehabilitation plan. I did and for the next six months, I made timely payments, which qualified me for an income-driven repayment plan with lower payments. Thanks so much for the great idea!"

Debt free after divorce...

"Through an earlier divorce, I was unknowingly in default on my student loan. It was affecting my credit score, just as I was planning to remarry. It was very stressful not knowing how to fix this. This book went into detail about consolidating my student loan into the new REPAYE repayment plan. Three years later - I'm debt-free."
You Might Be Wondering (FAQ)
I'm scared to death of borrowing money for college.
Even though student loans get so much negative press, these loans are not all bad. Student loan debt can be good for you, your credit and your financial outlook as long as you have the means to maintain control over the debt and avoid problems.
When does taking out student loans make sense?
Many families have their students take out education loans when their assets are tied up in a business or high-yielding investments, when there is a tax benefit involved, or when the parents require the student to have some financial responsibility for their education.
What's the maximum amount of loan that I should borrow?
As an undergraduate, it depends on whether you attend college for four or five years. The maximum an undergraduate can borrow is $34,500 over a five year period. These limits, interest rates, and origination fees are all discussed in this book.
How easy would it be for me to get my education loans forgiven?
There are three ways to get student loan forgiveness for your federal student loans. The Public Service Loan Forgiveness program, the Teacher Loan Forgiveness program and using an income-driven repayment plan. All three are discussed in detail in this book.
What happens if I can't pay my student loans?
Unemployment and even underemployment can make it impossible to keep up with the monthly payments on your student loans. If you can't afford to cover your loan payments, there are loan postponement options discussed in this book.
I've heard horror stories about student loans. How easy would it be for me to foreclose on my education loans?
Most people think of bankruptcy as a completely clean slate – you take a credit penalty in exchange for a judge clearing your outstanding debt. Unfortunately, student loans don't operate like other debt so foreclosure and even bankruptcy may not fix your situation, even if your student loans are private. These issues are also discussed in this book.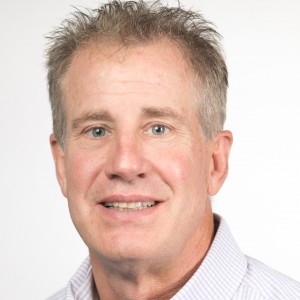 C-711-1383159393
Timothy C. Parros, CCFS®
CERTIFIED COLLEGE FUNDING SPECIALIST®
RIA/Investment Advisor
1310 South Main Street 13, Ann Arbor MI, 48104
(734) 216-3156